SIA "Lējumi un Būve" is a company with many years of experience operating in the field of metalworking and sales. The company produces copper and aluminum granulates from cables and wires using the latest, highly profitable technologies and equipment that give advantages over competitors and are also environmentally friendly. The company operates a complex and high-precision Swedish production line for cable processing. All processing is carried out under the special supervision of highly specialized workers with many years of experience in this field. We believe our high precision and mechanical recycling is very environmentally efficient. Due our recycling process environment remains unharmed and clean.
The company accepts the following wires and cables for processing:
• Low content cables
• Cable from household appliances and electronics
• Construction cables
• Auto-wiring cables (including bus and aviation cables)
• Power cables with high copper content
The company is not able to and does not accept cables and wires containing oil, gel and resin.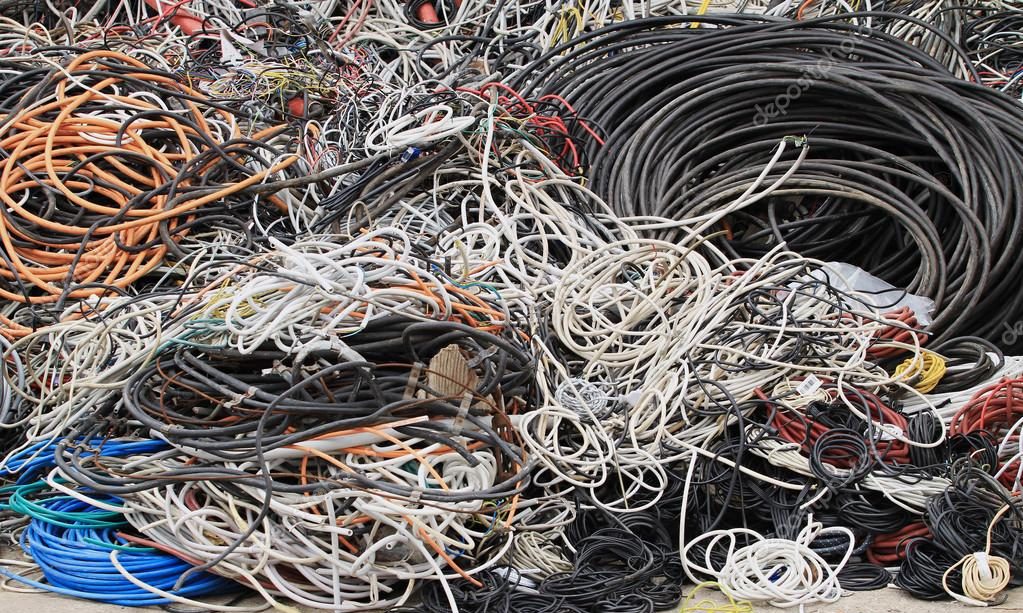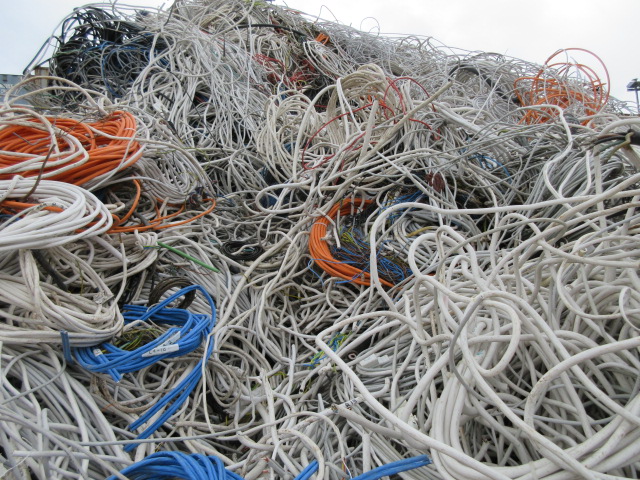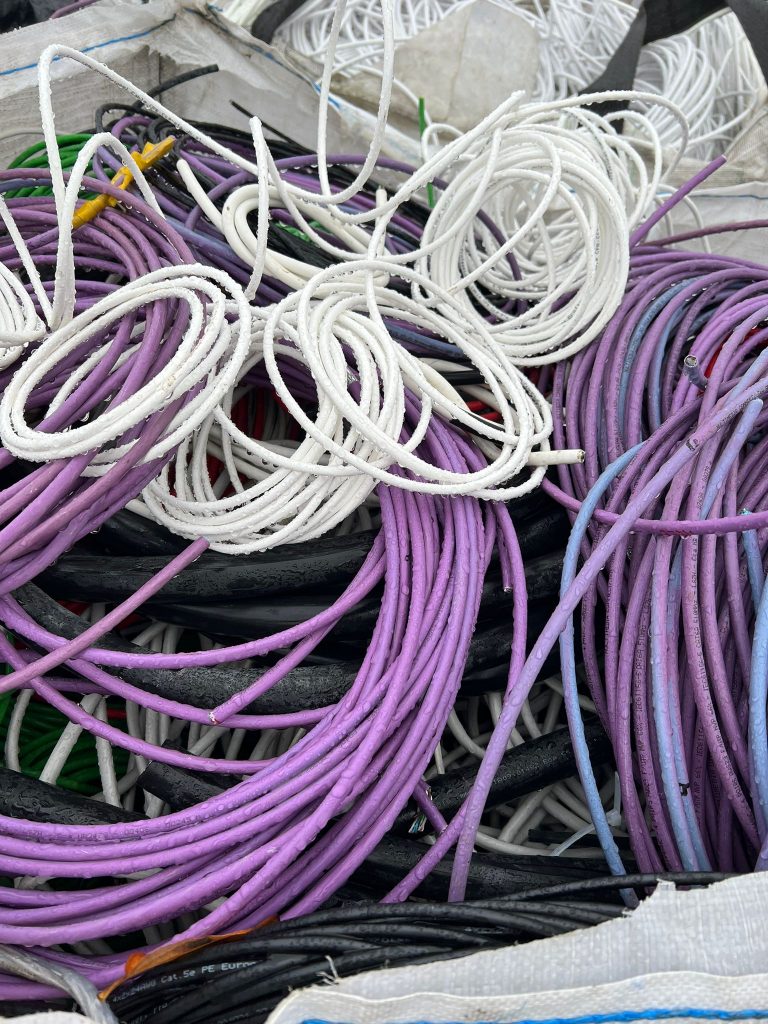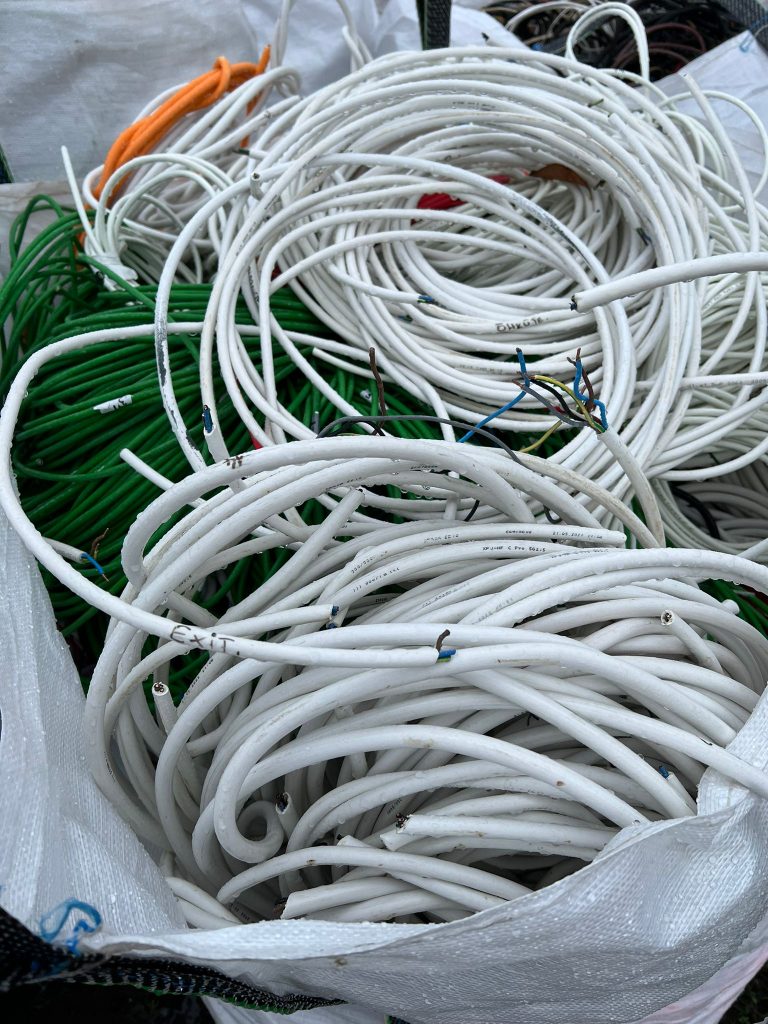 The enterprise has the following cable processing structure:
1. Raw materials in the form of cables or wires are unloaded in a closed workshop on a concrete platform under a roof.
2. On the concrete site, the cable is quite strictly prepared for processing, if necessary, cutting it and sorting it according to the content of non-ferrous metals. The preparation process is carried out manually. In the field of granulate production and cable recycling, the raw material plays a very important role. The company carefully prepares raw materials before processing. The output of the granulate directly depends on the quality of the source material (cables and wires). In the process of processing, workers carefully monitor the progress of processing at each stage of the production process. The processing line is tuned sensitively and for maximum efficiency. The line is also equipped with several search magnets, which eliminates the possibility of iron getting into the granulate.
3. After the recycling process, the material is stored in a closed and dry place.


Due to high-tech recycling process and technology, among granule production, company produces a lot of plastic granules. In cooperation with Lithuanian company, plastic granules are sold for further reuse and recycling. It makes production and overall process fully reusable and with no leftovers. SIA "Lējumi un Būve" produces no waste during operation.